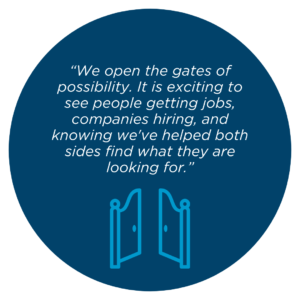 Lilliana del Real
Lilliana del Real is an experienced recruiter who joined Legal Search Solutions in early 2020 to work exclusively placing support staff in Miami-Dade County. Lilliana began her career in 2008 as a Recruiter in the healthcare industry, recruiting nationally for some of the country's largest
hospital systems. Since joining the Legal Search team, Lilliana has fostered excellent relationships with candidates and clients in the Miami Dade area and beyond.
Lilliana is a Miami native with roots in its rich Latin culture. She has an Associate's Degree from Miami Dade College and a Bachelor's Degree in Management/MIS from Florida State University. Lilliana enjoys spending time with her family and friends, traveling domestically and abroad and working out at the gym, which we have been told is also where Lilliana has been known to meet her candidates.