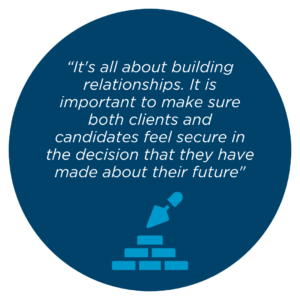 Sherry Zabriskie, Director
Sherry Zabriskie is a Director with Legal Search Solutions having joined the Legal Search team as a direct hire recruiter of support staff in 2009. Sherry has more than 20 years of legal recruiting experience in total and is a leading expert in the Palm Beach County and Treasure Coast legal communities where she is widely known and respected. Sherry has the unique ability to match top legal talent with top law firms and in-house legal departments.  As a former practicing certified paralegal Sherry understand what it is like to work at a firm. Sherry's paralegal experience coupled with her management skills helps her identify and ultimately find the best fit for her many grateful support staff candidates.
Originally from New York, Sherry is a graduate of Syracuse University where she studied Management and Human Development. Sherry is passionate about theatre, art, and music.